Darren Vincent's aka Yaya Club's love songs might be directed at small dogs but I can assure you, you will feel all touched by them in a big way. (As much as I cherish the idea by the way, that someone should really write love songs for small dogs, Yaya Club, I suppose, had us all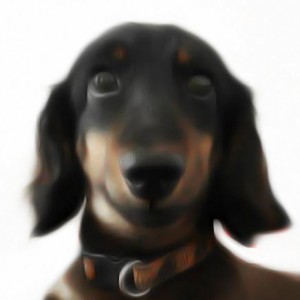 300x300.jpg)](GHOST_URL/content/images/2015/09/11987017_1120597797970110_1858859910185412103_n.jpg)
First things first: Yaya Club was already introduced in this blog. He now has his debut album finished. It will be released on September 14th but you can already pre-order now on yayaclub.bandcamp.com. It will be of course be available in all the usual download places.
For those of you who are as yet unfamiliar with Yaya Club – here is a short introduction by the man himself and also a short intro to the debut album: Love Songs For Small Dogs.
"Yaya Club is the musical output of Scottish-born Darren Vincent. Originally from a sleepy highland town north of Inverness, Darren moved to Glasgow where he spent a number of years playing the acoustic circuit and making home recordings. After playing a set at King Tuts, he was approached by the rhythm section from one of the other acts playing that night and they proposed a collaboration. So Darren recorded a bunch of demos and sent them to Grant (drums) and Roz (bass). This formed the basis of Love Songs For Small Dogs, the debut album by Scotland's most under-the-radar singer-songwriter."
Thank you so much, Darren, for letting Offbeat-Music blog have a pre-listen. The debut album has turned out to be a real stunner, just in time for the autumnal season with a beautiful and versatile voice, the most tender, melancholic lyrics (with twinkle in eye though) and some very fine instrumentation.
Yaya Club will give you 11 songs and as yet I cannot decide which one is my favourite. They will have to take turns. If you want an overall tag on this album, fine, I try: Finest Americana drizzled in Scottish rain… (yes, that can be a good thing).
The album starts out upbeat (well, take that with a pinch of salt) "Born In The 80's", a perfect little song about disappointment creeping into a relationship.
"Cowboy Song" – yes, it is that. And it gives you a lovely bonfire glow.
On to my first favourite "Next Train Home" with all the restlessness and tenderness that a song of that title requires.
Sure, there could be some Neil Young influence in "Down At The Bottom" with great lyrics. (May I say that Darren Vincent sings better?)
Most of the time the vocals remind me a tad of Guy Garvey, high and very very tender, almost breaking. Nicely to be observed in "Flares".
But Yaya Club can do a real country voice as well, gravel and all in the bittersweet "Snakes And Ladders".
Now for an impossibly fragile "Like Stars", another high point of the album "Love Songs For Small Dogs" for me. Followed on the heels by the next one: "Nice To Meet You", a lovely slightly optimistic, dreamy song in a languid, uplifting fashion. Gorgeous.
"Palindrome", perfect. "Rooftops" – very nice harmonies.
The album concludes with "Wandering Girl", a slow and sparse song.
Thank you, Yaya Club, your debut album will offer hours and hours, och, years of listening pleasure as there is so much to detect. Darren Vincent has his heart in songwriting and making music and it shows.
Here are some contact details for Yaya Club:
www.twitter.com/yaya_club
www.facebook.com/yayaclubmusic
Also, there is already a video available for "Wandering Girl" which you can watch here: