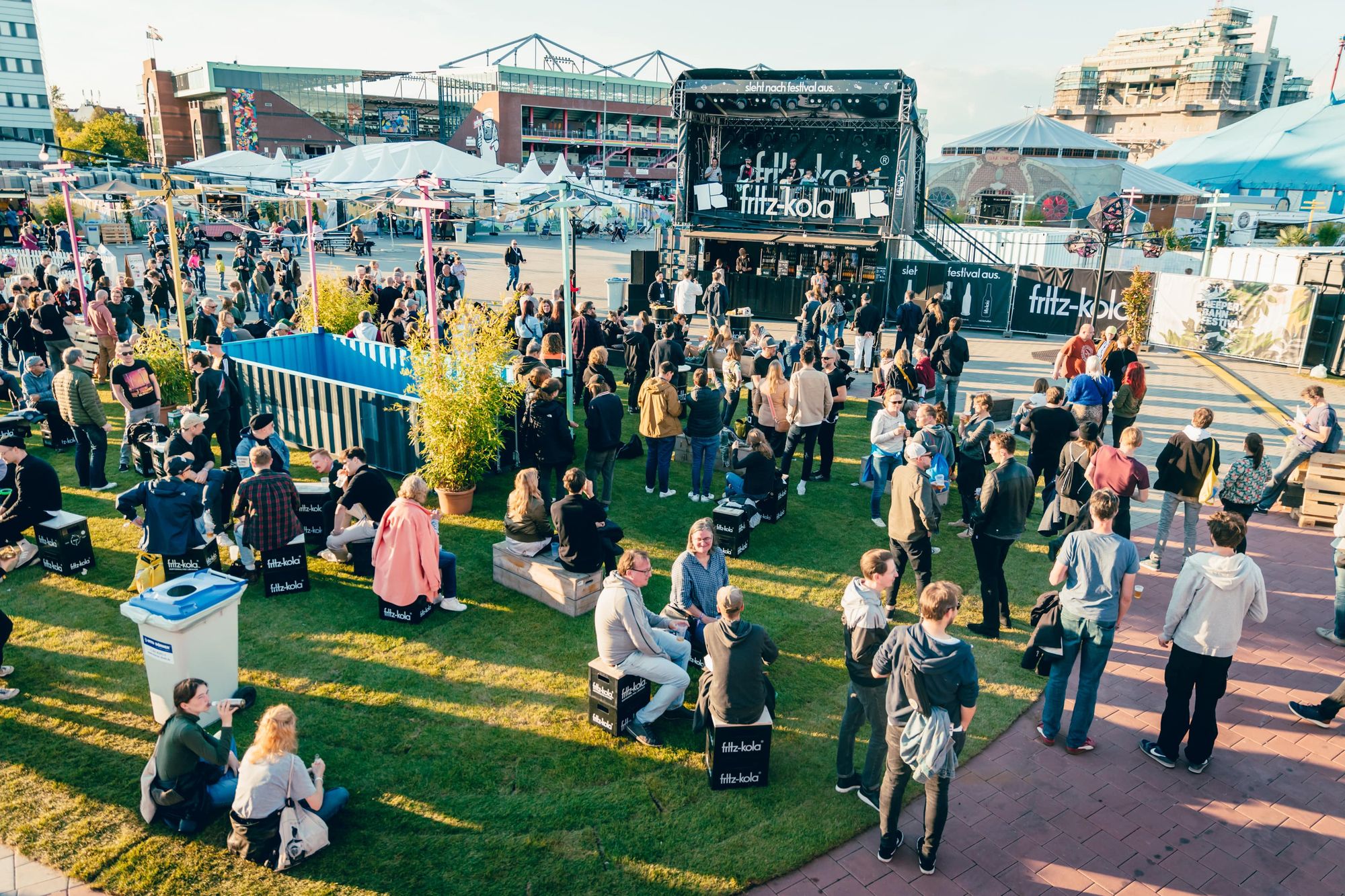 Credit: Christian Hedel
Time flies but in this case it is a marvellous thing as we are nearing the annual Reeperbahnfestival 2023. In three weeks' time (20th to 23rd of September) it'll be hitting off and tickets for both the festival and the conference part of it are still available.
It is a superlative event in as much as it is the most important European platform for the music industry and also Europe's biggest club festival. The 18th edition will offer interesting insights for the average music lover too on the conference side: Young people can gather information on careers in the music industry with all its aspects; the Reeperbahnfestival is lead partner for the Gender Equality Initiative Keychange; very interesting to me also discussions and panels as well as workshops on AI in the music industry.
Even non-ticket holders can enjoy some class performances (and that also includes art and film on top of music) in the festival village. As for countless artists you will be able to witness in every location under the sun (over the Reeperbahn, hopefully, and the moon much of the time too) - one of the beauties of this festival is that you are not stuck on a festival ground and through the many and diverse locations get to know Hamburg quite a bit.
This year you will notice the recession of the pandemic as they are more international and better-known artists on the roster too. But I am particularly looking forward to all the new music that I as yet do not know yet besides the opportunity to see the following wonderful artists performing (in no particular order even though Saturday evening will be tough decision time yet again...): The Pretenders, Arny Marget, Sorcha Richardon, Teleman, Hauschka, Christian Löffler, Adwaith, Julie Doiron, This Is The Kit, Arab Strap, Kathryn Joseph, Billy Bragg, Ailbhe Reddy, Geese, Marissa Brunell, The Staves, Angie McMahon, Cerys Hafana,Ichiko Aoba (also nominated for the ANCHOR award), Maple Glider and William The Conqueror.
Sounds like stress? Yes, but of the good kind. But the main thing on the festival still is, drift and enjoy.