If music comes my way that says "from Melbourne, Australia" I am, admittedly – not very objectively – already raising thumbs. This very cauldron of great music has cooked up another great band – The Weekend People.
They describe themselves as such: Alt-country tinged indie rock swagger. Somewhat unhinged live performances. Nice lyrics, if a little dark at times.
Sounds perfect, doesn't it?
Originally The Weekend People were just Mark Woodward (no relation to Jay who features in this blog, too) and Nicholas Roy in the mid-2000s already. In the years since then The Weekend People have evolved and shapeshifter around Mark Woodward and now consist of:
Mark Woodward on guitars and vocals, Sarah Holmes on bass, Psam Parsons on guitars and keyboards, Ryan Scoble on drums.
You want boxes? I usually refrain from them but the following artists are liked by  The Weekend People: Arcade Fire, Anna Calvi, Bright Eyes, The Drones, Conor Oberst, The National.
Still sounds perfect? Woman, get to the point, where are the tunes?
Right so, they have released their EP Stolen Cars, available in all the usual places.  They have a website which is a wee bit neglected, so you better check them out on Facebook. Live performances in Europe? We can't wait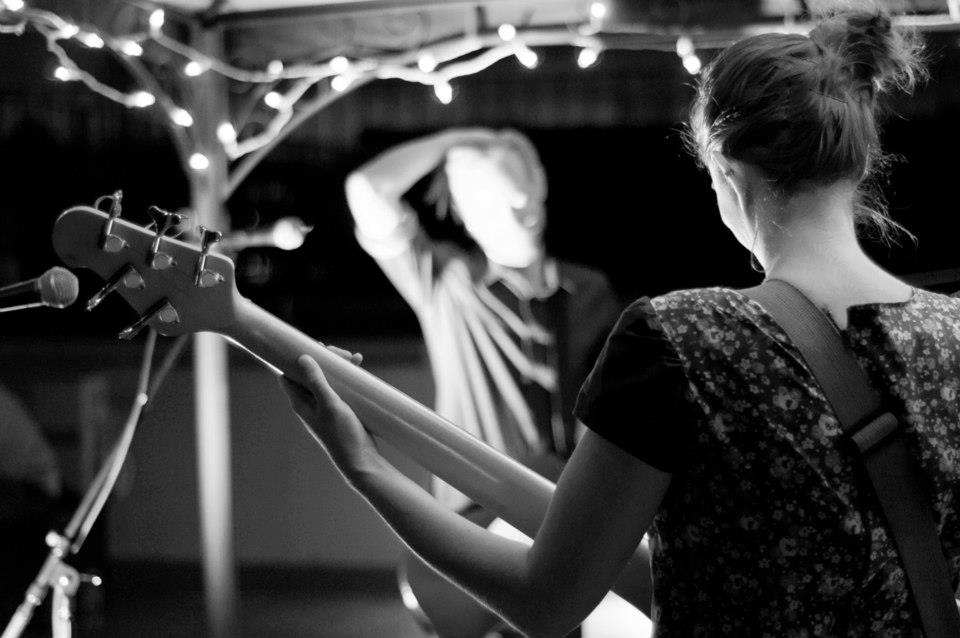 And now here's some music:
The dirty rocking "Hiding"
And the title track of their album: "Stolen Cars", with a nice video to boot:
Now, mark my words, you won't regret to lend them an ear!