I hope you had a lovely summer so far. Where I am, it was not much of a summer really and we are all waiting for an Indian summer. The nights are already getting quite cool. This is the time to settle down with some nice music (isn't it always). Time for Indian Summer New Releases.
The brilliant thing about this lack of summer was that the usual slack in new releases was also missing. I am trying to work my way through this huge backlog on this blog that is at the very tailend of part-time occupations I do. But here goes: Give it a listen, enjoy and support the artists of your choice as much as they are there to share their work with you.
The Moles – Tonight's Music (Fire Records)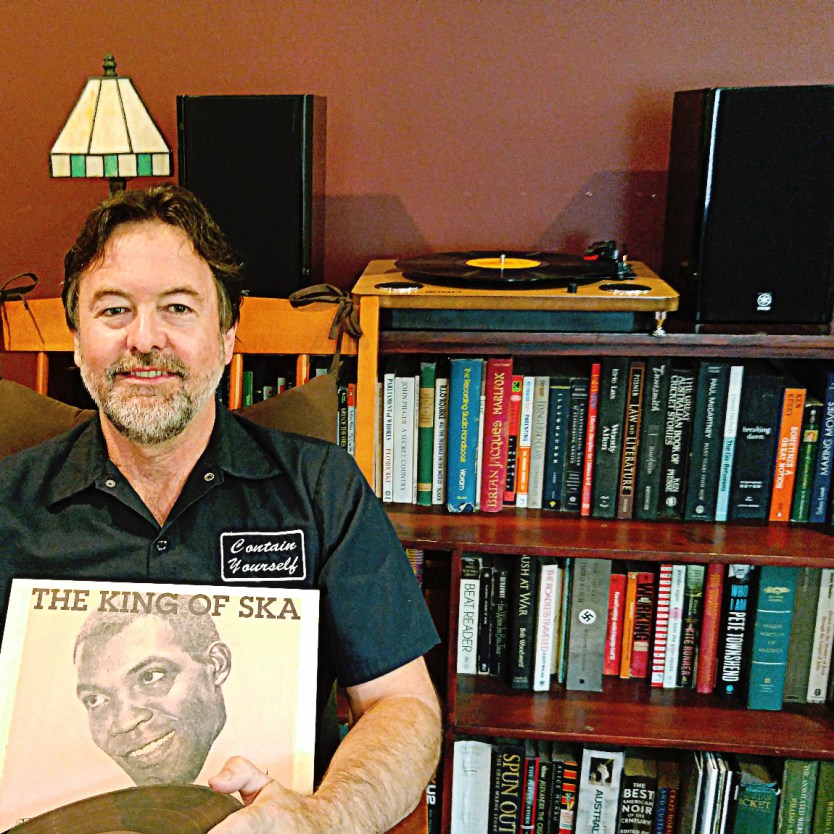 This friendly and distinguished looking gentleman with a fine selection of books and a great record player AND lamp behind him (yes, I do notice these things) and a ska album on his lap, is indeed a musician himself and an accomplished and quirky one at that.
It is Australian Richard Davies who is part of Cardinal and releases records as The Moles. Quote Richard on The Moles:
"The Moles is a fitting incognito pseudonym synonym nom de guerre pen name make believe disguise cloak for most of the musical ideas I get. The album has accumulated over many years. I recorded in Boston, New York, and Western Massachusetts when ideas and opportunities came along. It is almost like a journal covering 15 years."
The band's first album "Tonight's Music" in 20 years contains 24 (!) fine tracks and I could not describe it better or more enticing than UK magazine Uncut: "As if Syd Barrett had lit out for New Zealand in the 1980s and joined The Chills."
Psych rock with indie pop gems and personal lyrics and great tunesmithing does not even come close…that will be music for many nights to come…and days…
The Wedding Present – Going, Going… (Scopitones)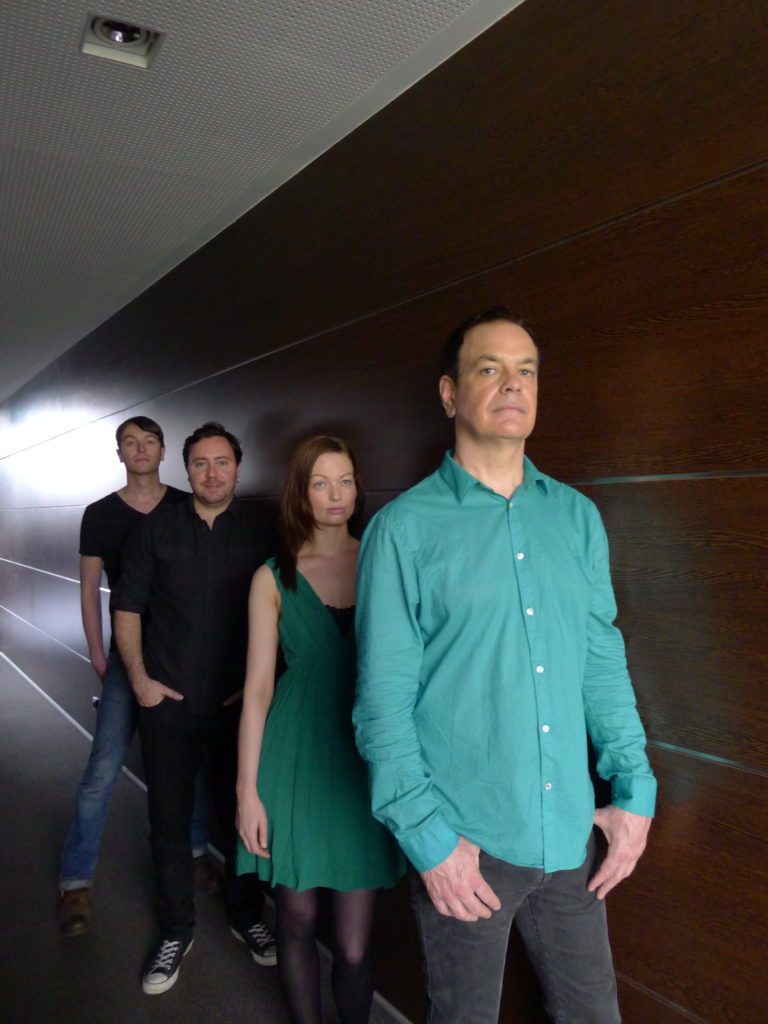 You will have to wait until September for The Wedding Present's new album but a) you can pre-order now b) it is not long to go and c) it is so much more than an album.
Judging by the single "Bear" this is The Wedding Present at its best, the bittersweet and joyful, the raw and the melodies and yet, make no mistake, the years in music show…and show many young pups where to go…Expect journeys into new musical territory though as well (and so we should) and done expertly and magically.
And what a fine result it is going to be with musician, sound technician and instrument builder David Hiraga at the mixing desk amongst other fine contributors.
Have a look at The Wedding Present's site on "Going, Going…" here.
Hologram Teen – Marsangst / Hex These Rules (EP) (Happy Robots Records)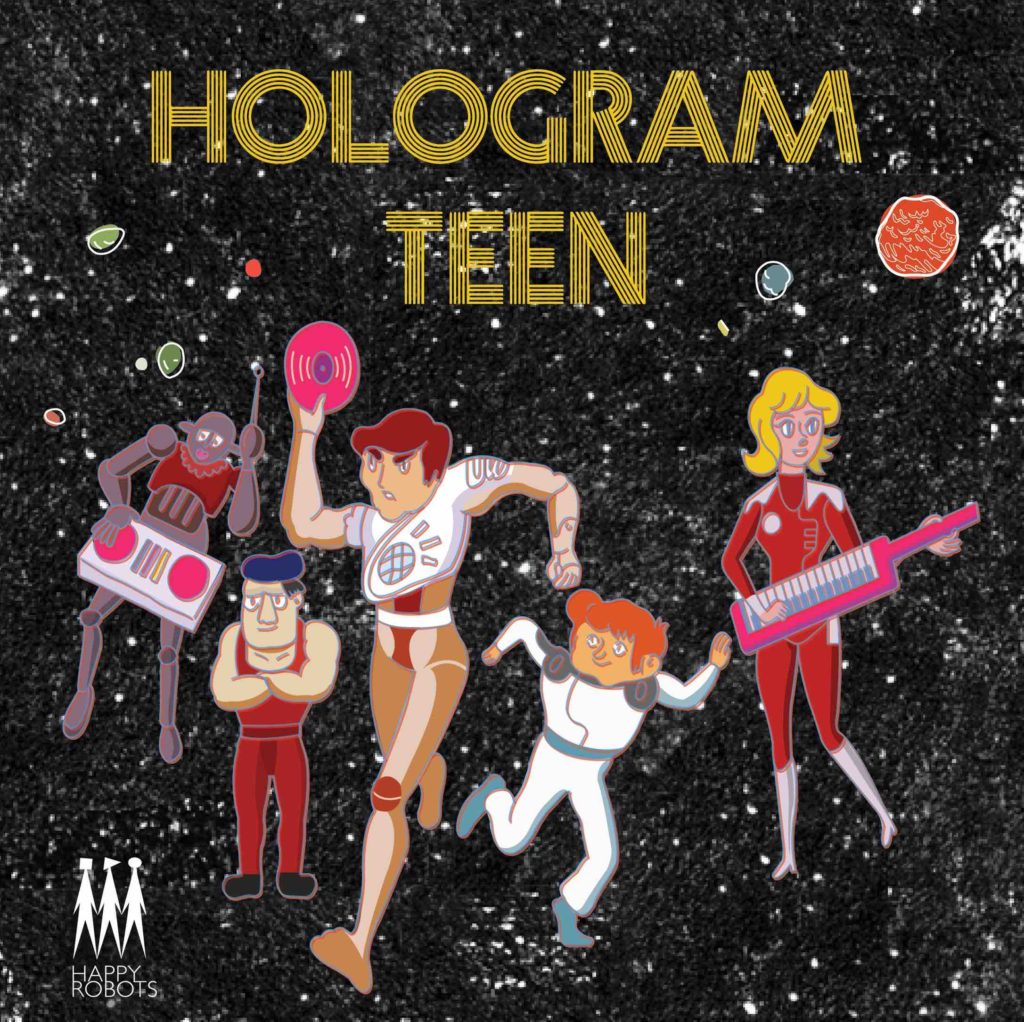 Now for some electronic vibes…you may well remember Stereolab. Their keyboard player was Morgane Lhote and she is back as Hologram Teen with a new EP called Marsangst / Hex These Rules.
Hologram Teen might go for electronica and pop but this is no shallow charts fodder – Morgan Lhote herself feels it is like Fabio Frizzi meeting Grandmaster Flash. It could well be an electronic horror movie soundtrack. Let's just say,  Jarvis Cocker is a fan. There, is that good enough for you?
Her influences are varied and eclectic as you might well guess. How many of these artists do you know?
Yellow Magic Orchestra, Chagrin d'Amour, NehruvianDoom, Maria Bethânia, The Salsoul Orchestra, Acid Washed, Jean Claude Vannier, Chicago, Del The Funky Homosapien, Silver Apples, Steely Dan, Don Armando's Second Avenue Rhumba Band, Nancy Leticia, Riz Ortolani, and Siouxsie & The Banshees.
The four-track digital EP is available from August 5, 2016 on all major digital stores and streaming services. The 7" single is limited to 300 copies and is distributed worldwide by Cargo Records. It is also available from www.happyrobots.co.uk.
TRACKLIST
Marsangst
Hex These Rules
Scratches en Série
Franmaster Glash
** **
Brigid Mae Power – Brigid Mae Power (Tompkins Square Records)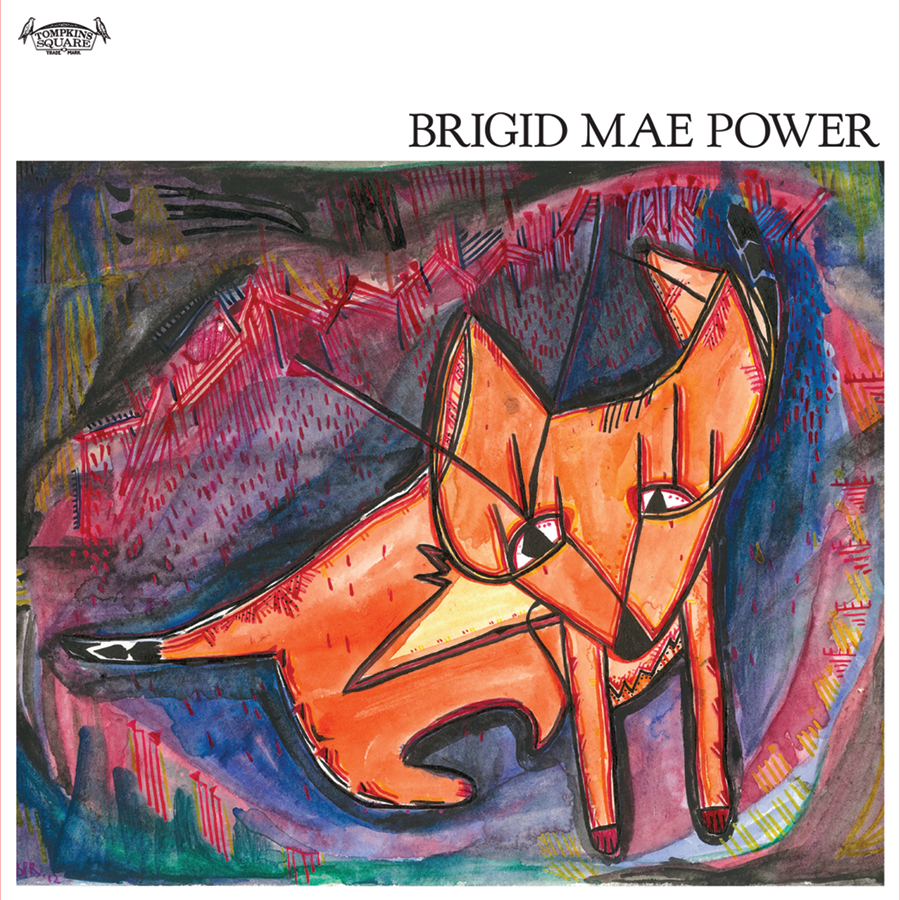 Heather Woods Broderick mentioned Brigid Mae Power from Galway, Ireland and I have been hooked to Brigid's music ever since (see here). Accompanied by otherworldly sparse music, she lets THAT voice float, often in surroundings that add to the atmosphere, like churches.
Brigid Mae Power has now released her debut album after several EPs and gets well-deserved praise for it. Musician Peter Broderick worked with Brigid in his studio in Portland, Oregon and supported technically, musically and as Brigid put it above all: Finding her voice, making her comfortable and really helping her to achieve the most.
The self-titled debut is an absolute gem. Its lyrics and music so fragile, so vulnerable and yet so empowering…
Peter Broderick again has just released his album "Partners" where he also does one of Brigid's songs of her album: Somewhere. Again, absolutely recommendable. This partnership is so much more than just adding up two musicians.
Neal Hoffmann – Untrained Hearts (Amphibic Records Ltd)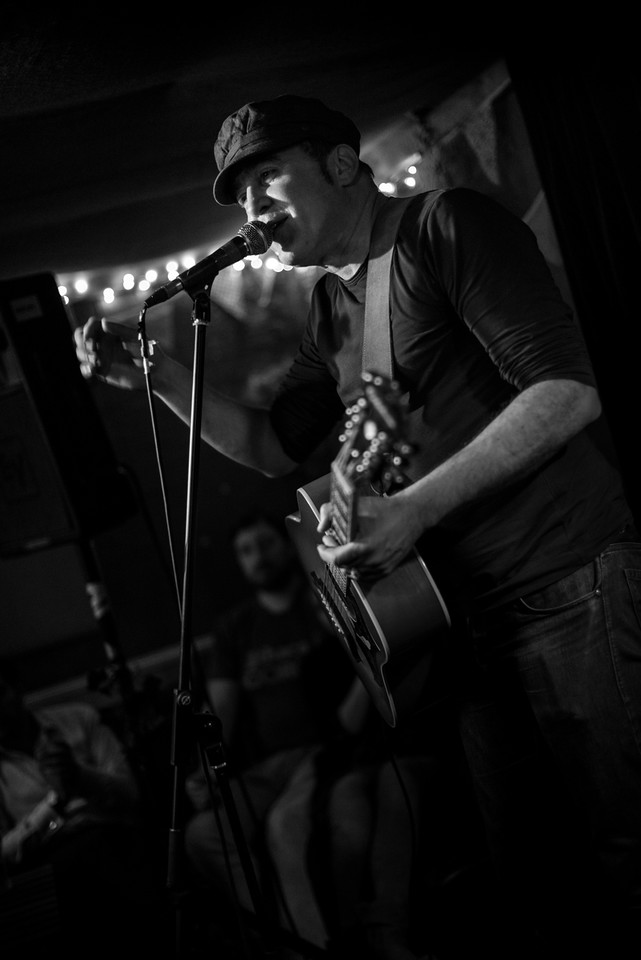 I have come to expect quite a lot from Neal Hoffmann, former Amphibic member from London and now solo artist. (Also see here).  But I suppose I can as the man is a perfectionist and yet his songs never lose any of their warmth. This album Untrained Hearts contains an array of beautifully written and composed songs, presented by Neal in his unmistakeable, assured voice and almost all instruments played himself. Blimey, the rich sound of the album virtually cascades headphone moments on you and then there is the very nice artwork of the album too. And a lyrics booklet. If you are looking for new songwriters, go for Neal Hoffmann's Untrained Hearts – this is a stunning effort and he is deservedly a little proud of the result. I am sure, to see Neal performing live must be the ticket and makes the songs intensify but this album is as close as you could possibly get. Put your headphones on.