Reflektor is a fairly new concert hall in Liège, Belgium and it is great in so many ways: Located in a nice old square slap bang in the city centre, car parks just beside it, terrace outside, great pub with food at the venue. There is also a burger van outside when concerts are on with great choices. The venue is medium-sized and boasts great acoustics – what more do you want?
Oh, a good agenda maybe? They have it. For October 29th, Ryley Walker was announced, bringing his acid folk on tour after the release of his much-acclaimed album "Primrose Green". Sugarcoating on top: Michael Chapman, influence on many artists, also contemporary ones such as Steve Gunn, Meg Baird and Thurston Moore to name but a few, was announced as support act. (Which is a bit weird, clearly, the 74-year old master guitar player and songwriter should have been top of the bill, in all fairness?)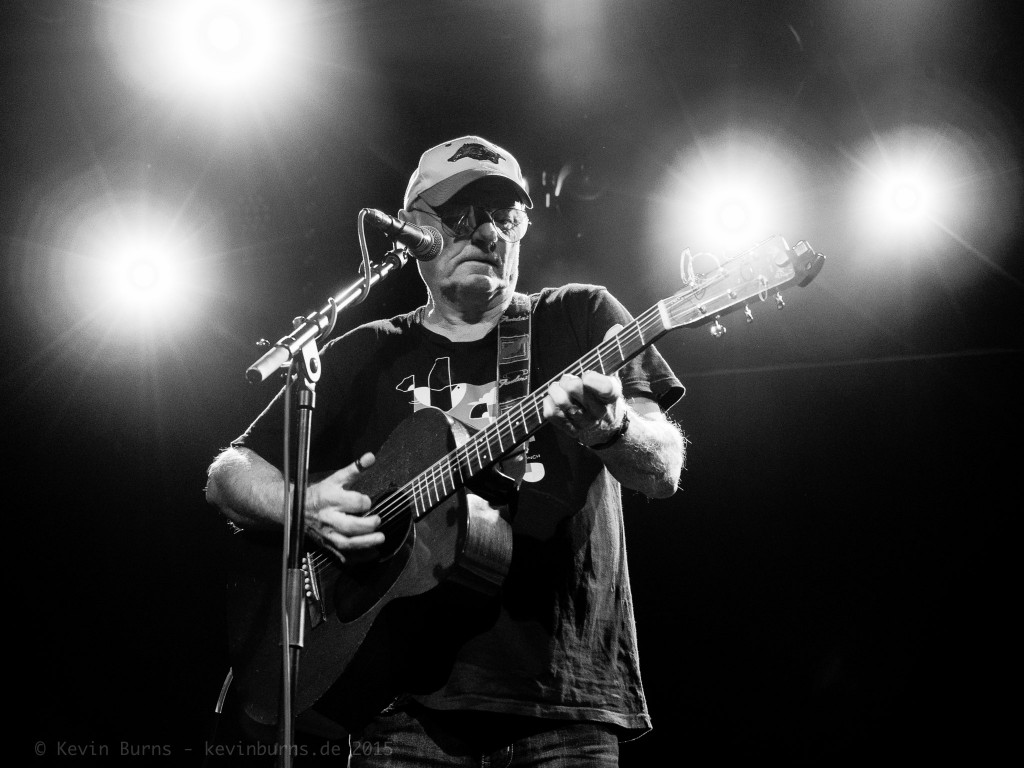 A lot of the audience seemed to have arrived to see Michael Chapman actually, originally from Leeds, UK, but on the road for so many years. After a jazzy (nice) and even for non-jazz-fans like me very entertaining and impressive first support slot of Guillaume Vierset, Michael Chapman rendered his performance: Awesome guitar playing of many of his best songs, entertaining stories in-between and fit as a fiddle and always time for a chat. The audience loved him and was sad to let him go.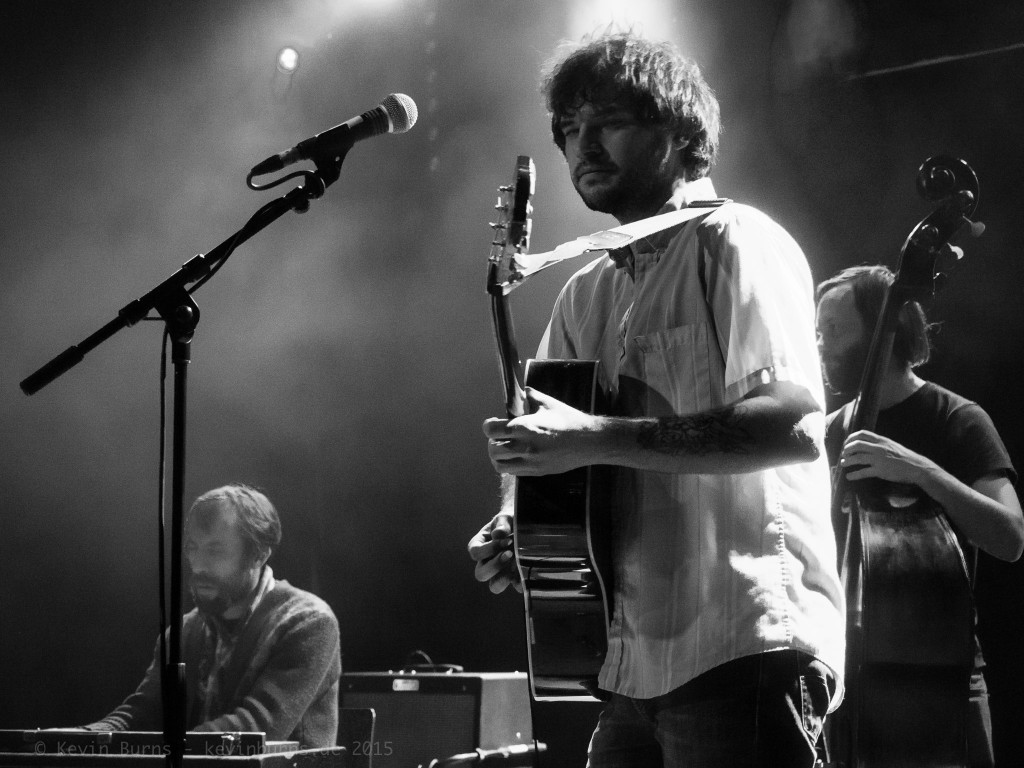 Ryley Walker hails from Illinois. His roots were in punk music. He then discovered British folk such as Bert Jansch, John Martyn and Nick Drake. His current album "Primrose Green" is inspired by Van Morrisson and Tim Buckley and also jazz. Ryley Walker is only 24 but his musical style appeals to a much older generation and he pulls it off.  He appeared on stage with his tremendous tour band, consisting of experienced players on guitar, very old keyboards and an upright bass.
Ryley and his band enjoy the playing and jamming and sometimes a song only gets going after 8 minutes to end very soon. This is almost a sit comfy in chair gig but the audience stand and lean and sway quite enraptured. Songs from "Primrose Green" are performed as well as a beautiful Van Morrisson cover. We are all waiting for the big finale and then something goes wrong a bit…is it because Ryley prefers Jupiler to other Belgian beers and mentions that nothing is better than Budweiser – in BELGIUM! (Only messing…). Is it because it is a weekday and everyone has to get up early? (Then again, the concert did only last another fifteen minutes or so at this point.) Is it because we are missing the witty banter a bit today? Ryley seems a tad sarcastic tonight…and the French-speaking audience might not be quite that quick in English. That is, if he says anything at all. But fair enough, we are here for the music.
The last two songs are clearly (and are announced that way) new songs and the band totally jam out. This seems to be too much for some. They sneak out (or maybe it was for the above reasons). Somehow, the connection to the audience seems to be lost. I only noticed how empty it had gotten when I turned around. Ryley Walker and the band of course could see people leaving and were not too happy. "That's all we have for you today", it was and off. I do like his music and I enjoyed his concert, however, there was a bit of a bad vibe towards the end and I don't know who was first, the chicken or the egg. Just one of those days, maybe. Ryley Walker can play and he can sing and he can growl and he can write a tune; his band were top-notch…but it did not come across for some tonight, it was just a bit way out there and some might have felt that Ryley did not really care whether they were there or not.
I'd give him another chance on another day and was over the moon to have seen Michael Chapman performing.