Spring has sprung – finally after a late and icy winter here. Just in time for some beautiful new music releases to accompany the sounds, smells and sights of the lushness around you. Hope you can enjoy some of the most optimistic season's benefits and I can contribute to your joie vivre with the following releases:
Modern Studies

Modern Studies consists of accomplished musicians Emily Scott (vocals, organs, piano, double bass), Rob St. John (vocals, guitars, synths, harmonium, tape loops), Pete Harvey (cello, bass, piano – King Creosote and The Leg) and Joe Smillie (drums, mellotron, vocals – Call To Mind and boss of Glasgow's Glad Cafe).
Their first album"Swell To Great" was released on Song, By Toad Records and later re-released by Fire Records and has given me a lot of joy plus made me very curious of what there was still to come. And there it is, the second album "Welcome Strangers".
What will you find? Something very special indeed. Some might want to stick the label chamber pop onto the music and although true, this is by no means enough to describe the music of Modern Studies. Magical, haunted music awaits you, lyrically exploring landscapes, also internal ones, strings and brass and wonderful harmony singing by Emily and Rob and ever-changing moods.
A Creative Scotland grant enabled Modern Studies to hire a chamber orchestra and a remote village hall for recording. Everyone is taking part or as the band puts it: Sisters, wives, toddlers, freeform saxophonists and The Pumpkinseeds, an ensemble featuring violins, violas, cellos, trombones and vocals, brought together to play Pete and Emily's collaborative string, brass and vocal arrangements.
On top there was further embellishing with analogue synths, tube organs, drum machines and mellotrons and also some very creative techniques. Discover it all for yourself on May 18th.
#### The Left Outsides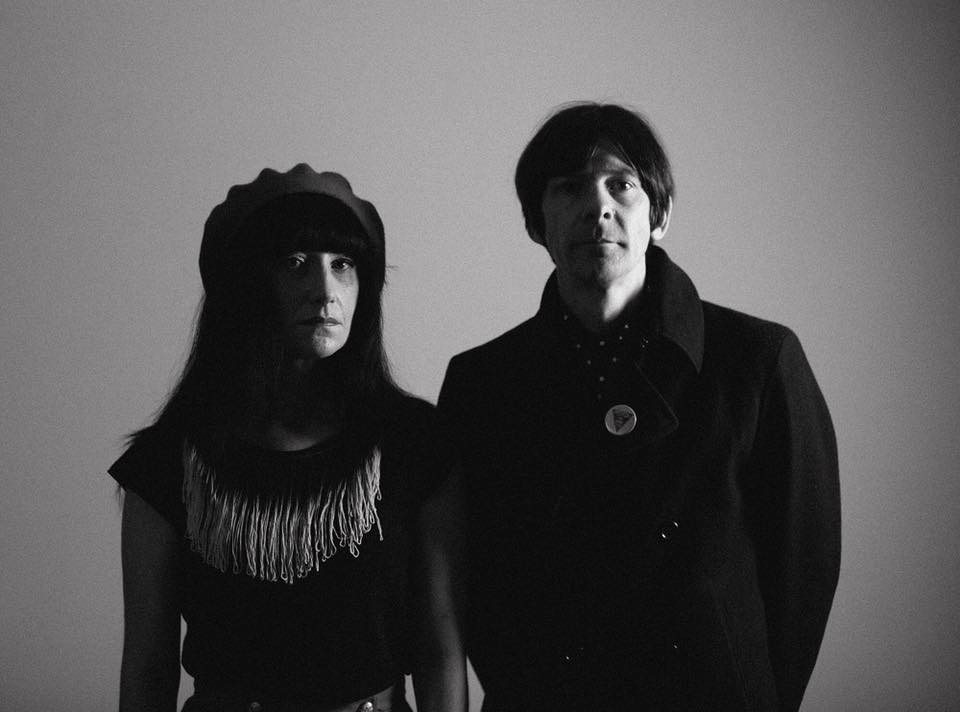 Alison Cotton (viola and voice) and Mark Nicholas (guitar and voice), a husband and wife duo, are also part of the somewhat wilder Trimdon Grange Explosion but this month they surprise with the long-awaited return of The Left Outsides, their very tender and melancholic musical side. Music to swoon to, to dream to and to be hypnotised by.

"All That Remains" is the fifth album by The Left Outsides and it is one of those albums which merits full album, in the correct order of songs headphone listening.  The classic way, so to speak. Because that is what this albums encapsulates: Despite all excursions within the music, "All That Remains" is a classical folk album that is inspired by its creators and imprinted with their unmistakable musical trademark. Out on 28th of May (yep, patience!) via Cardinal Fuzz Records.
The Room In The Wood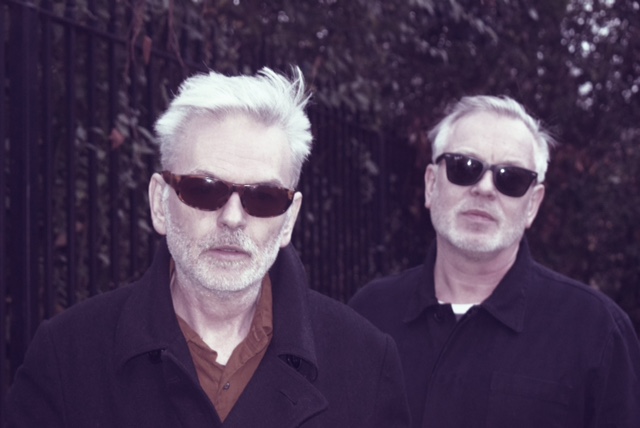 Do you remember the GOOD 80s music? Yes, of course it existed. The eighties continued the punk year's motto of everyone can do it and a lot of astounding and innovative music came from young kids all over the world. Certainly a hub for this phenomenon was – again – Liverpool in the UK. Shame on me, I had almost, really almost, forgotten among all the Liverpudlian bands, the very fine The Room. The Room split in 1985. And now, for the first time Paul Cavanagh and Dave Jackson of The Room have worked together again. No less than thirty songs were the result, filtered down to 14, three of which you can avail yourself now on the EP "Magical Thinking" by, yes, The Room In The Wood.
A cauldron of musical genres gelling into something very special. The blues is there, glam is there, postpunk is, and folk too. I even find some lovely psych there. All in three lovey pearls of songs.
Digitally the EP "Magical Thinking" will be available on April 20th. Then another 11-track album is to follow on vinyl, CD and digitally (A Turntable Friend Records). A wonderful spring indeed!