The "beast from the east" is blowing but that should be no excuse not to venture outside and enjoy the beautiful winter weather for me but alas as I was reading in my favourite armchair, my body was reclaiming lost sleep. The least I can do now is to put pen to paper (or so) and share with you some new discoveries. The following I would like to introduce to you today: Backmask Records, Haley Heynderickx, Dropkick & Fox Food Records.
Backmask Records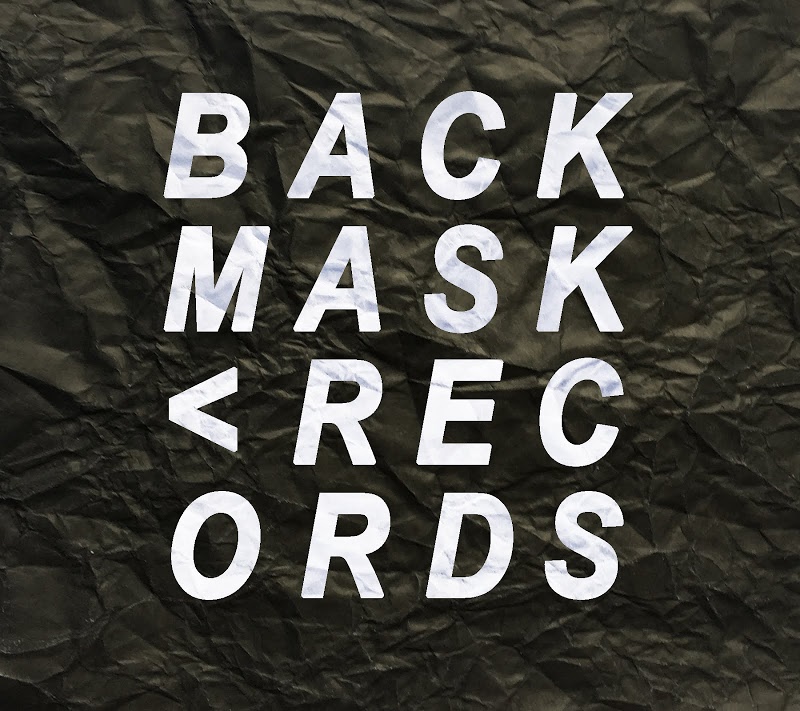 Early this year the wonderful musicians and friends that are Dark Narrows launched their very own record label called Backmask Records in Baltimore. Of course you can obtain not only Dark Narrow's music there including their latest album "Visitation" but two more artists have already joined the label: The wild Anarchist Drum Machine and Plasticstatic whose music has been creating some fine headphone moments for me lately.
Here are some appetisers for the artists on Backmask Records:
Have a browse and listen, you will also find Backmask Records on all the usual social networks.
Haley Heynderickx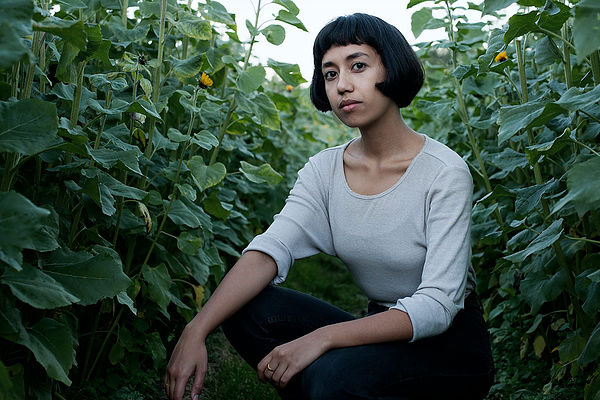 Contact point for a lot of American music (and also music closer to their native shore) are Rola Music, an agency from Austria with subsidiaries all over the world and a special connection to Portland/Oregon. Generally the discoveries are manyfold and wholesome but this new year Rola Music have been particularly busy and amongst others shared this gem: The music of Haley Heynderickx.
Haley Heynderickx will release her debut album "I need to start a garden" on 2nd of March via Mama Bird Recording Co. An album where she asks questions in search of calm in these unturbulent times, not necessarily in a religious manner mind you but not opposed either. Haley straddles multiple cultural identities and hence tends to question and introspect.
She is being celebrated as the latest hope for folk music and the story-telling is there, so is masterful guitar playing and a gift for song-writing. However, it is her voice and her style of singing that really reaches out and touches and has nothing to do with any genre. A good dose of Sharon van Etten in Haley's music and that to me can only be a good thing. Haley Heynderickx shares and it feels like you are sitting with her in a small room singing songs that evolve on stage, that are forever a work in progress. She leaves the songs open to evolvement too. For her debut album she found the right people and the right studio to hold on to that feeling she had when writing the songs which is a hard thing to do. It sounds as if she succeeded!
I urge you to listen to the whole album as there is a multitude of emotions and moods in the songs so the one below is not necessarily exemplary.
No, sorry, I have to share my favourite Haley Heynderickx song with you too. #### Dropkick

A short but urgent note to inform you on a new album release by Scottish band Dropkick. The very band who have an uncanny knack for hooky melodies and an almost unbearable but so so good amount of melancholy in their songs. March 23rd will the see the release of "Longwave" and it will be available on Pretty Olivia Records (Spain) and as a CD via Sound Asleep Records and of course digitally on Dropkick's bandcamp site.
#### Fox Food Records![Backmask Records, Haley Heynderickx, Dropkick & Fox Food Records](https://offbeat-music.com/content/images/2018/02/0002721721_10-1024x1022.jpg)
I first came across Fox Food Records as the home for brilliant Dana Gavanski whose song "How Much Is Enough?" of the album "Spring Demos" was one of the highlights of last year for me. Many many times after whenever had the pleasure of hearing something really delightful and looking at the label behind it, it was, of course, Fox Food Records. GRNDMS, Fazed On A Pony – they are all there. And lately the awesome Monarch Mtn…Fox Food Records were founded in 2014 in Mirfield, UK and this is their credo: "An independent record label specialising in handmade, limited edition releases of music we love." This is exactly what they do and I am very happy that I happen to share that taste in music and they share with all of us. Fox Food Records founder James Smith is a musician himself and releases music as Good Good Blood, his latest release being the utterly beautiful album "Everlasting Light".
Here are some examples of the songs released by Fox Food Records: