Music – what would we do without it? As always I am thankful for all those musicians out there who present us with their hard work, their innermost thoughts and the beautiful results. Today I would like to draw your attention to new releases by Elkhorn, Envy The West, Happy Sadness, somesurprises.
Elkhorn
Jesse Sheppard (12 string acoustic) and Drew Gardner (electric guitar) will release their first album "The Black River" on April 14th as lush 175g vinyl with UV spot gloss sleeve and in digital format on April 28th via Debacle Records.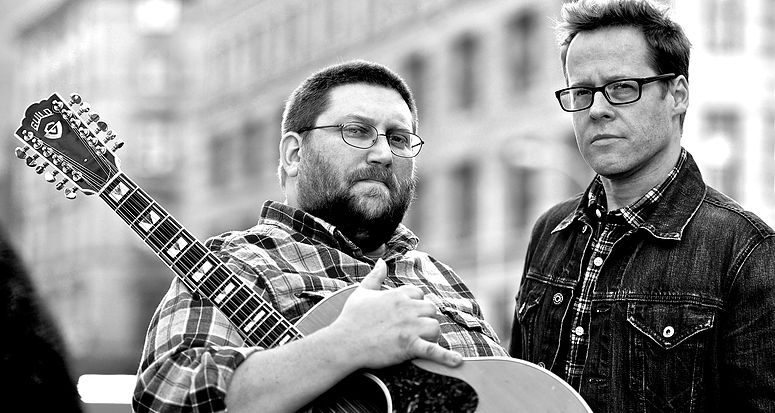 References and collaborations of Elkhorn may not only make my mouth water: "Black River" will straddle the whole story of american guitar music. It digs into folk, Americana, jazz and psychedelia. Somewhere between American primitive guitar and the likes of Ben Chasny and Tom Carter. Elkhorn however shine as a duo in contrary to the solo artists. The combination of the fingerpicked acoustic guitar creating a tender background with the electric adding a magnetic psych layer, bliss. Music that takes you in and lets you dream.
Now, why oh why, did Elkhorn sound so familiar to me? Aaah, there it is: Philadelphia-based filmmaker Jesse Sheppard has worked with artists such as Glenn Jones, Daniel Bachman and Nathan Bowles (any fan of the record labels Thrill Jockey, Paradise of Bachelors and Three Lobed Records will savour this).
His performance documentary featuring Jack Rose, The Things That We Used To Do, came out on Strange Attractors Audio House in 2010. Which of course then easily explains that the recording of "Black River" took place in Jason Meagher's Black Dirt Studio (home ground of Jack Rose, Nathan Bowles, Steve Gunn et al).
Drew Gardner is a multi-instrumentalist who has led bands featuring avant-garde musicians such as John Tchicai and Sabir Mateen, and often conducts experimental collaborations on the fringes of the New York improv music scene.
Right, now, those are SOME credentials…but Elkhorn's music absolutely tops the expectations arisen. Here you can see the video for "The Black River" of the new album by Elkhorn (thank you for the permission).
A big thank you to Prana Crafter for referring Elkhorn to me!
Envy The West
Envy The West do not have to do so. I mean, envy the west. Pim Derene (vocals, guitar), Marcus van Slingerland (guitar), Geriejan Rockx (bass) and Robert van Eck (synth) hail from the Netherlands but they play indie Americana at its best. (Alt-country sounds fine but alt-anything has become such a negative wording lately…).
"Cave, Cash, Cohen and Curtis dancing on prozac" someone wrote and that is a perfect description and yet you would have to listen to Envy The West's music to really get as engulfed by it as I have done.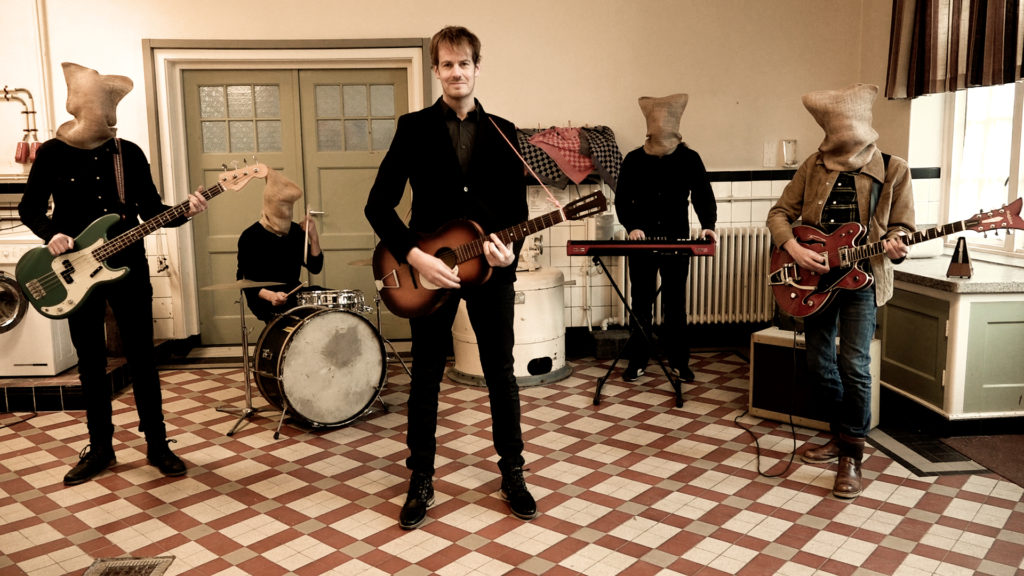 Envy The West were founded in 2001, released their debut album "Folding Fangs" in 2004. It was later on, after much touring and their second album that they have reached their full potential.
On April 14th their new EP Prison will be released. I was allowed a sneak preview (thank you guys) and this is going to be lovely, I swear. Six songs of touching and hypnotic indie Americana with loads of little arrangement touches to discover and yet keeping it simple and to the point. A knack for songwriting Envy The West truly possess. Here comes the first official video for a song featured on "Prison":
Happy Sadness
Isn't sadness the driving force behind much of songwriting? Where we all want the artist to be happy but then again, alas, do not want to do without the cathartic music? So there is a kind of happy sadness and I find that the music of the band Happy Sadness encapsulates this feeling perfectly.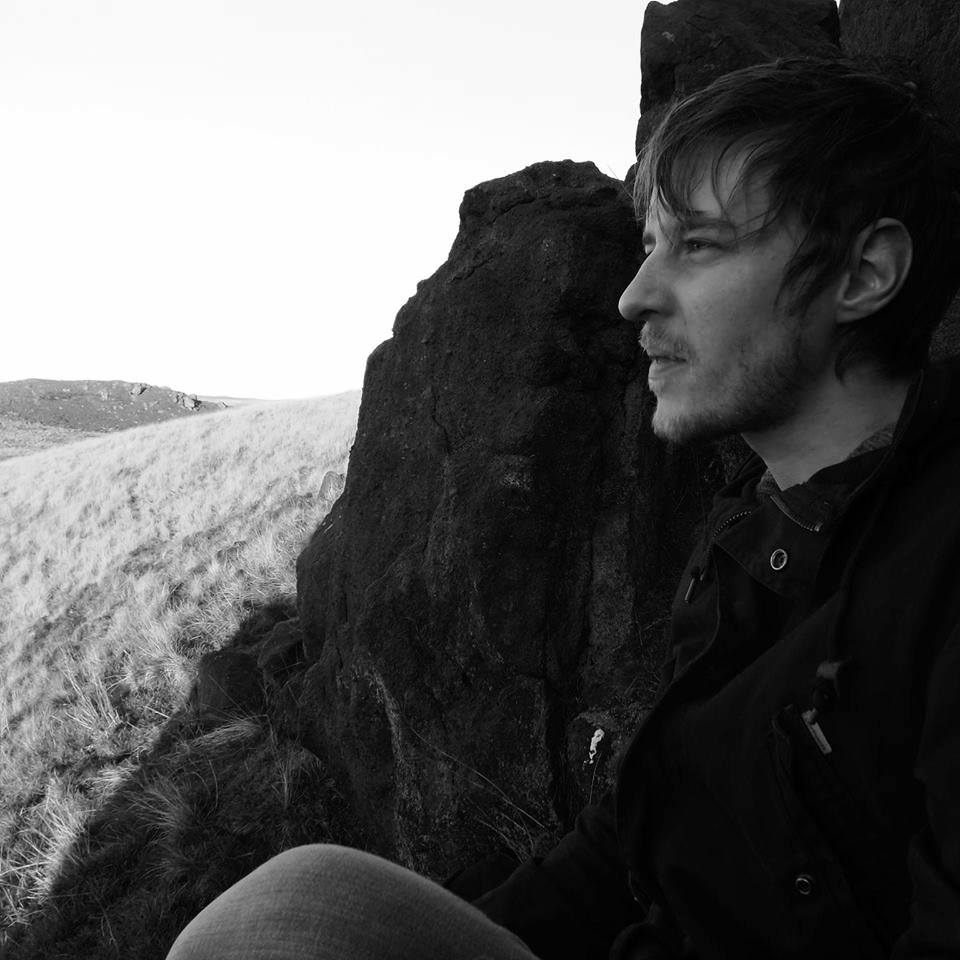 Happy Sadness is the solo project of Leeds-born Jason Brown who is also a visual artist. You will not be able to listen to Happy Sadness' music on the side as it will take you in completely. The new EP is called From The Window and again, if you go by the name you cannot go wrong – sitting and watching and dreaming. My colleague Sandra Zettpunkt had it down to a tee: Headphone music, soundtrack music. Very tender and a lot of layers to discover.
somesurprises
Out already on Eiderdown Records you will find the new album by somesurprises from Seattle. some surprises initially was a solo project of Natasha El-Sergany in Virginia. She composed, sang and played all the instruments. Emotions play a big part in the music, especially the heartbroken kind and it is beautifully rendered.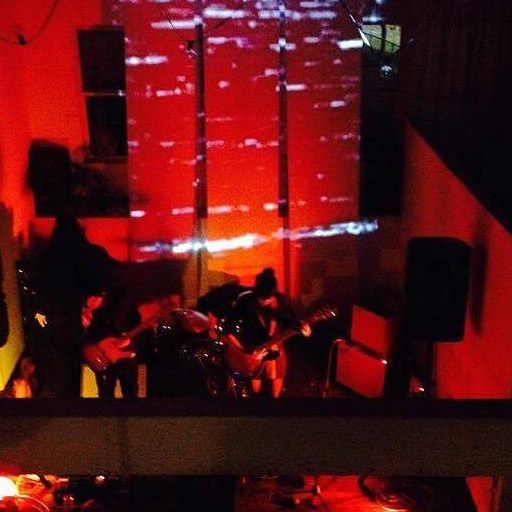 After moving to Seattle, Natasha worked with friends from the underground experimental music community which had a deep impact on her songwriting.
In 2016 Natasha began performing with Josh Medina (Medina/Walsh), who adds warm atmospheric tones and effects on electric guitar. Later that year Nico Sophiea was added on drums and Andrew Scott Young on bass.
Natasha released a solo cassette called "Voice Memos" in 2016 via Happy Accident Records and teamed up with Josh to record the very new album called "Serious Dreams".
And that's what it is: Serious dreaming can be done with those songs in your ears.  As hard to describe as a dream, as hard to capture as a dream. But oh so beautiful. Listen for yourself: