A couple of shortish notes coming up on music you might want to spice up the summer lull with or for any other time of course, too. This first post is on a couple of new labels – or let's say, labels that you might not have come across yet.
Happy Robots Records
Rodney Cromwell is the owner of Happy Robots Records. There he releases his own music but also has on offer the beautiful "Marsangst" EP by Hologram Teen (Morgan Lhote – Stereolab), from Colorado Pattern Language with their new release "Total Squaresville" and out on August 25th, ready for pre-order: Dublin's and Belfast's Tiny Magnetic Pets' "Deluxe – Debris".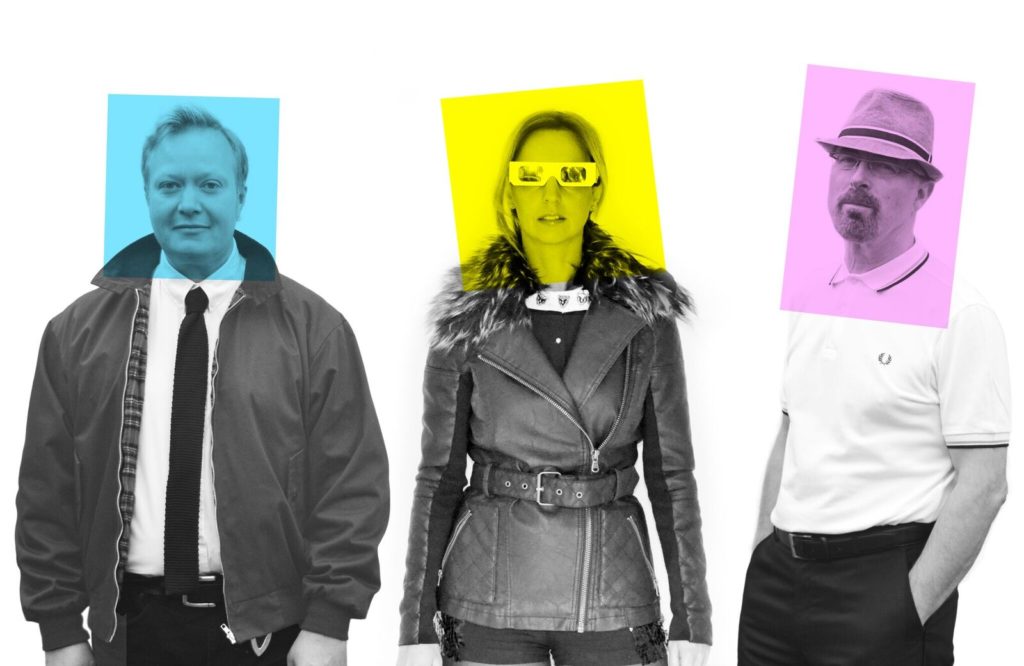 Paula Gilmer, Seán Quinn and Eugene Somers don't do typical Irish music, whatever that might be but is usually perceived as singer-songwriter and indie rock. No, indeed they indulge in Krautrock, Bowie, Disco and Synthpop. They even collaborated with Wolfgang Flür (Ex-Kraftwerk) on their new album and opened for Wolfgang Flür, for Michael Rother etc. Their fans include Rusty Egan and OMD's Andy McCluskey. There you have it. Comes highly recommended.
#### The Beautiful Music
The Beautiful Music is the passion of Wally Salem in Ottawa, Canada. He not only indulges in it for this own personal pleasure but supports via his label – The Beautiful Music. Just now he has released the fourth tribute to Television Personalities – a beauty. Two of the artists on his label I would like to introduce here:
Armstrong from Wales is mainly Julian Pitt whose songs shine with the intricate, warm and melancholic sound that have made for instance Aztec Camera and The Pale Fountains such treasures. (Just the mention of these two bands already sets me off in a big way). Have a listen to this year's "Songs About The Weather"!
Also on The Beautiful Music are Skytone. The brothers Darius and Rodney Doddridge from Ottawa who give you…well, you cannot define it, it is their individual gorgeous blend of jangly indie music with harmonies, funky vibes and a lot more.
Cae Gwyn Records
Wales has it all for the shaping of a abundant music scene: A strong musical heritage, industrial decline and beautiful landscapes…and more. Cae Gwyn Records, right in the middle of stunning Snowdonia, features many Welsh artists and enjoys brilliant support by British radio – totally deserved. I will pick out two artists for you today from their roster:
Omaloma – psychedelic sounds in Welsh language. Aros o gwmpas (= waiting around) is the their new single. George Amor, Llyr Pari and Leusa Rhys – check them out here:
Gethin Davies, Dav Williams, Alex Morrison, Sam Thomas and George Amor form the live band for Lastigband who have recently released the psychy Torpido EP…enjoy listening:
Hoping you enjoyed these introductions and will give your cherished support to the labels and of course the artists!