Does Baltimore, Maryland, USA, really take its name from the tiny Baltimore, Co. Cork in Ireland? Baltimore in Ireland is a bit of a meeting point for musicians, thus, projecting this onto a much much larger scale, the music scene in Baltimore, USA, must be gigantic.
Indeed, you will find many artists in Baltimore and of a wide spectrum. Lately, the fantastic Future Islands have been making waves with there unique brand of 80s synth pop meets the new millennium, their album "Singles" and above all their breathtaking live performances – you had to be there.
Dark Narrows from Baltimore (formed in 2014) also cannot deny their love of the "good" 80s music  bordering avant-garde, post-psych and some goth and dark wave. They are Dan R (Bass/Guitar/Drum) and Dan O (Guitar/Vocal/Synths) and fresh from the press is their self-titled debut album with 9 fine songs.  Find it on Bandcamp and So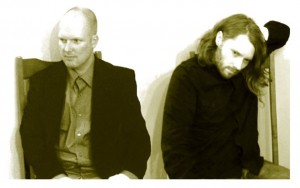 300x188.jpg)](GHOST_URL/content/images/2015/04/image.jpg)
About the song "Empty Tables" Dark Narrows say: "Dan R was going through a death in the family when he wrote this song and shortly after Dan O went through the same scenario. The song title is somewhat fitting to a somber topic that was on our minds as we formulated this song. As we recorded the guitar solo we really tried to capture a shaking sickly feeling. The Fender Starcaster Chorus modifications really made the sound click."
I find the song deliciously Echo & The Bunnymen-esque.
This is a rockier sound with thumping bass, galloping drums and a nice noisy guitar:
And off to Philadelphia we go and find the Philly Sound which currently seems to  be Slacker music to most people what with the whole scene around The War on Drugs and Kurt Vile and The Violators – which I have nothing against at all, not at all. But The War on Drugs bass player Dave Hartley already points us in a totally different direction with his band "Nightlands". And now there is dreamgaze with The Morelings and it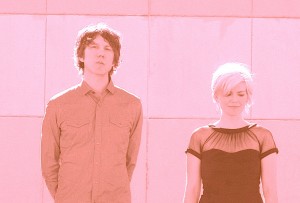 300x203.jpg)](GHOST_URL/content/images/2015/04/1655055_618821381584978_7830154089736602462_o.jpg)
Kedra Caroline and Matthew William spoil us rotten with dreamlike hypnotic music that would not be out of place on 4AD – the label AND the dimension. They are working on their debut album currently. Founded in 2014, they have already released their EP No Signs to much critical acclaim. Find it on itunes and Bandcamp. Just check out The Morelings website or Facebook page
Here is some of their wonderful music, now don't blame me if you don't get anything done for the rest of the day:
See you soon!