This past summer has seen the release of many a fine example of American Primitive Guitar music. Does anybody know what is supposed to be primitive about the nimble fingerpicking style? I do not. In today's post I would like to warmly recommend to you three releases to be majorly impressed and touched at the heartstrings equally.
Furthermore I like to introduce a lovely small label to you, coinciding with a new release there. Then, to round it off and keep things balanced, some perfectly polished synth music will also be featured.
Gwenifer Raymond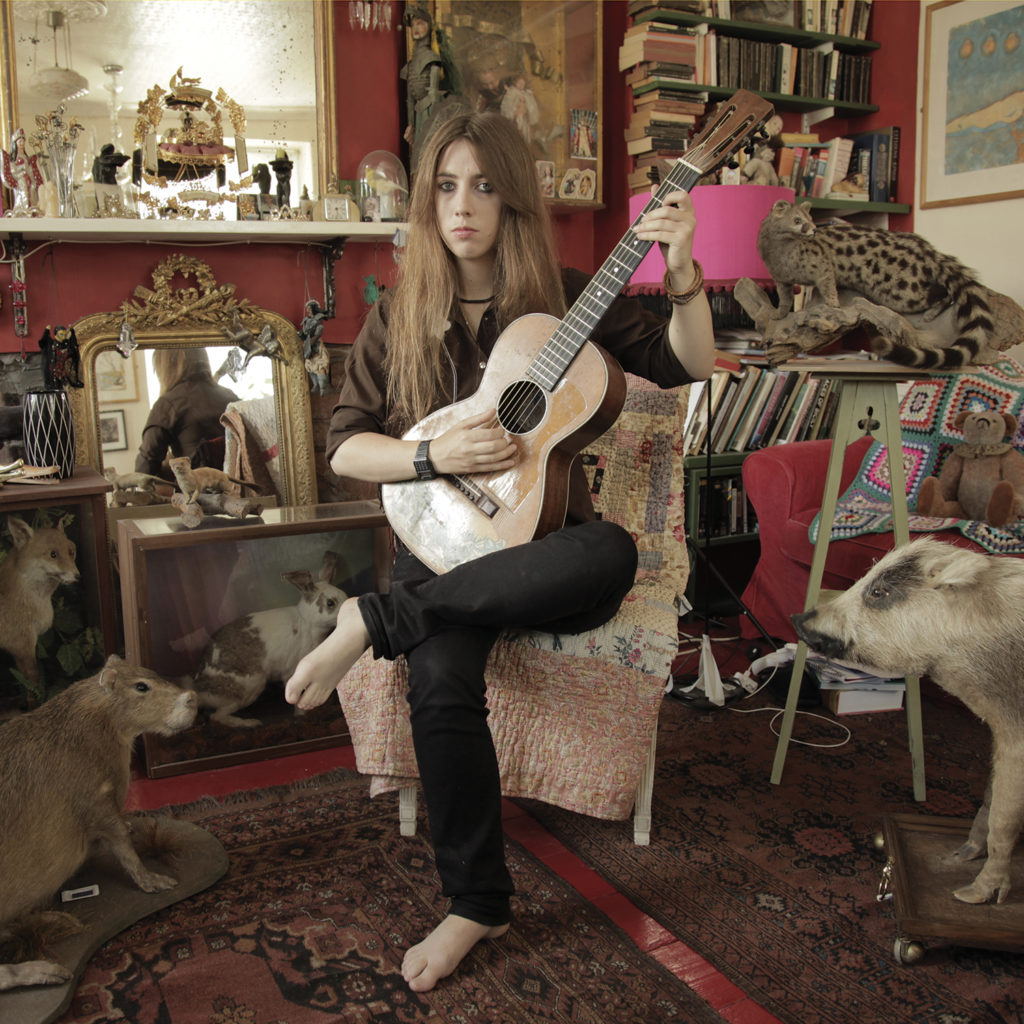 Gwenifer Raymond strives for perfection in seemingly everything she does and she succeeds. Not only is Cardiff-born Gwenifer an astrophysicist and very engaged in political and social affairs, she is a hugely accomplished musician who released her impressive debut "You were never much of a dancer" on Tompkins Square Records. At eight years she started to play the guitar, then played in punk bands later and ended joining the big players of American Primitive music. Listen to Gwenifer Raymond's debut album and you know, she can hold her own out there. Her guitar (and banjo) playing and songwriting is in another dimension – the speed, the atmosphere, the warmth of her songs, between quiet and absolutely frenetic, aaaah.
Glenn Jones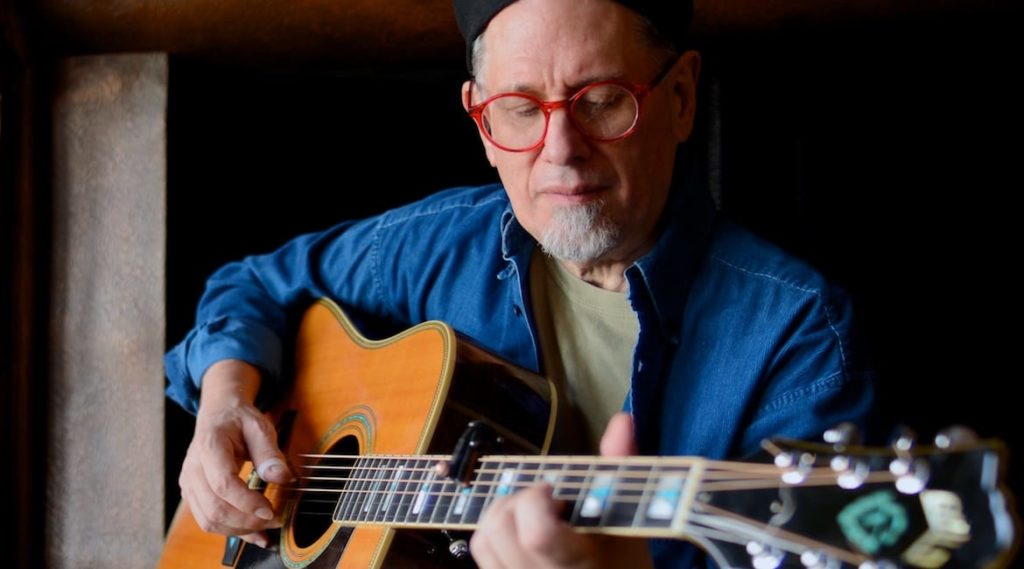 Gwenifer Raymond's first ever US performance took place at Thousand Incarnations festival where all guitar greats met and yet there was no hierarchy but great camaraderie. Glenn Jones was there too, of course, nowadays already a great influence on the younger players of the field as for instance John Fahey was in his generation. And more good news to come: Glenn has released another solo album on Thrill Jockey with the title (deep breath) "The Giant Who Ate Himself and Other New Works for 6 & 12 String Guitar". We must do without his fantastic banjo playing ("Spokane River Falls" of his last album "Fleeting" being a favourite of mine) but get treated with the sounds of the 12 string instead. Magically assisted in some songs by Laura Baird, Glenn Jones released another batch of songs that will accompany you for life, out on the road and at home. And still you will detect something new, however cosy they will start feeling for you.
Nathan Salsburg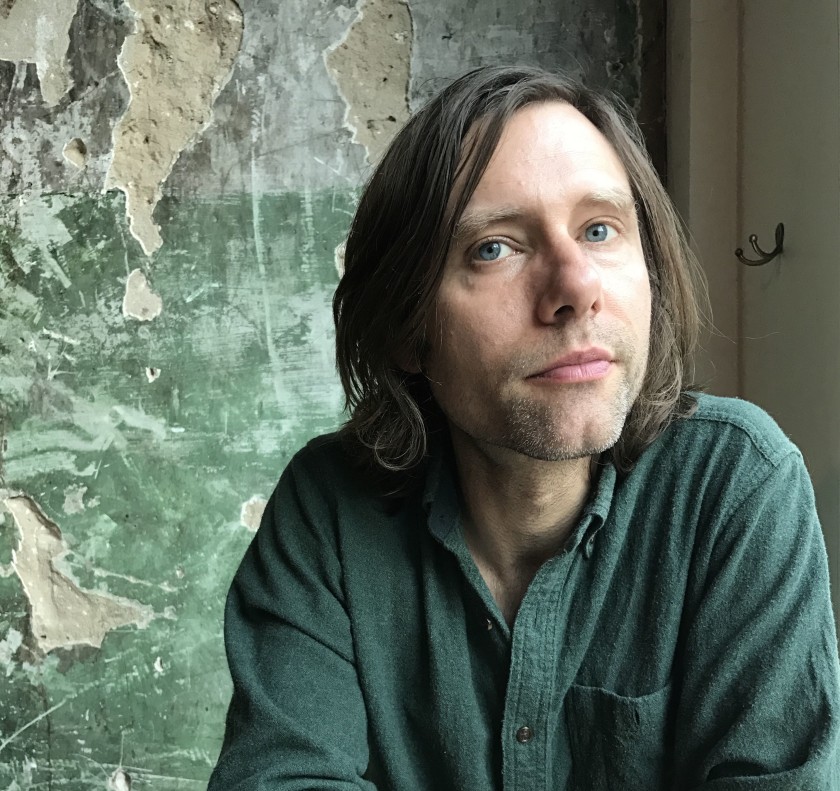 You must have seen the name Nathan Salsburg popping up lately all over the place and if not, you will be bound to have heard his masterful guitar playing. Funny anecdote on the side: On the day of Offbeat Music Blog's interview with James Elkington, James recounted how he knew Nathan as his wife's childhood friend from Louisville and that he of course was aware that Nathan Salsburg is the curator of the Alan Lomax Archive at the Association for Cultural Equity and thus his knowledge is mighty and he is well able to share it, also as a radio presenter. What James did not know, that Nathan is a guitar player and then some. It speaks volumes that a man who plays fingerpicking style and changes tuning mid-play, who invents whole storylines for guitar music and can add his playing with ease to many a musician's work (The Weather Station, Joan Shelley, Bonnie 'Prince' Billy, Wooden Wand, Jake Fussell, Red River Dialect for example) does all this with such apparent ease. But easy it is not what Nathan Salsburg presents, if easy on the ear. His third solo album is called just that – "Third" (out on No Quarter) – and you are invited to immerse yourself in a bit over half an hour of purest guitar music and be transported – to wherever you want to be.
Carla J. Easton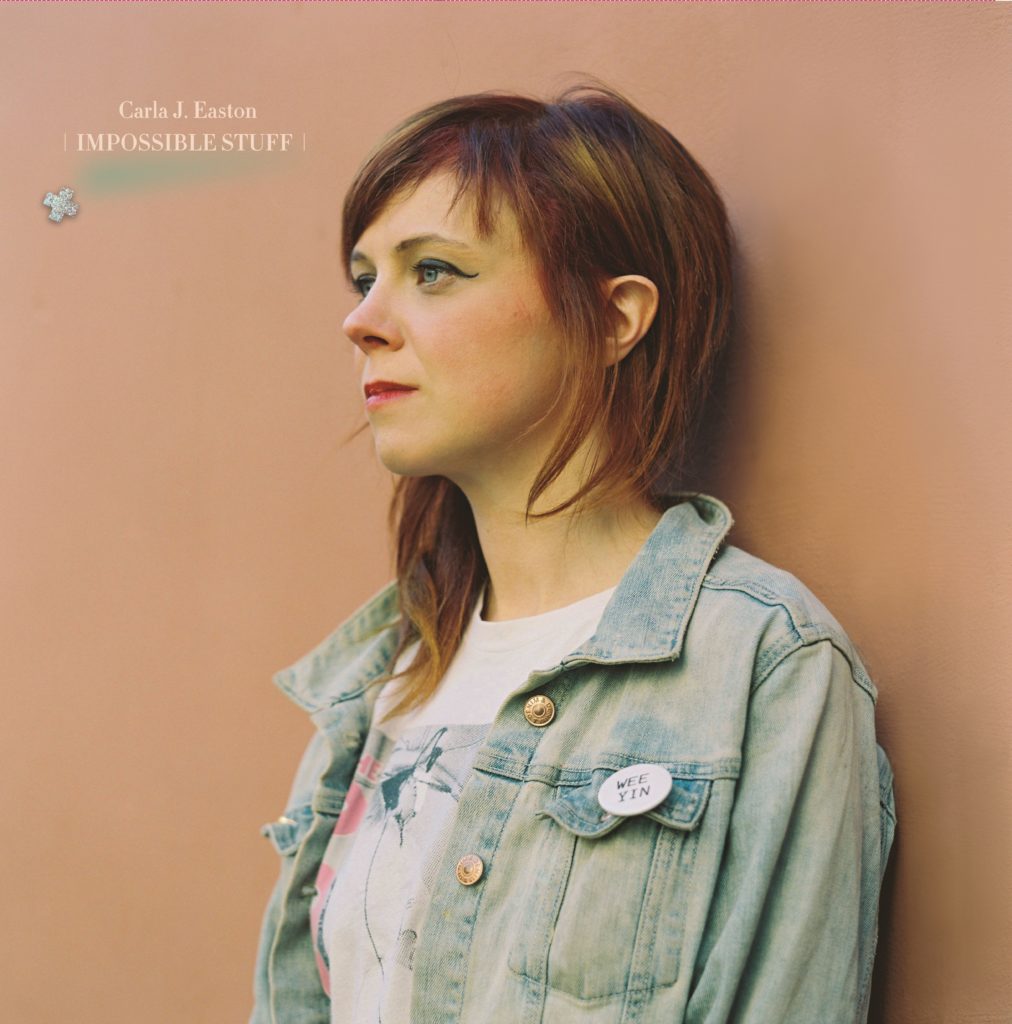 Through my friend and colleague Sandra Zettpunkt (and her absolute trailblazing trail (of music) finding golden nose), I came across Olive Grove Records from Glasgow and their wonderful Christmas compilation as well as their artist Jared Celosse. Thank you so much, Lloyd, from Olive Grove Records now to share with me the release of Carla J. Easton's album which I herewith highly recommend to you. "Impossible Stuff" will be out on October 5th. Carla was also the lead singer of TeenCanteen. More surprising facts: Howard Bilerman had a hand in the album – he is also the producer of Arcade Fire's 'Funeral' and also Leonard Cohen and British Sea Power.  Carla can be found on Belle & Sebastian's How To Solve Our Human Problems – Part 2 EP AND she is involved in the making of a documentary called "Since Yesterday: The Unsung Women Pioneers Of Scottish Pop" by film maker Blair Young. Maybe you will have seen Carla J. Easton around as she is avidly touring and performing. Now for her new album:
Carla reveals that this time round, she is not censoring herself lyrically, letting it all out but in a way that hopefully listeners can relate to the lyrics and find something of or for themselves in them. She aimed for a big sound musicwise and simultaneously for spontaneous recording. Not easy to pin down her sound to a genre which actually in these algorithm recommendations times is a good thing, no? This a clever album without wanting to be, an anthology of music through the ages really and yet light as pop songs (as if it were easy to write a pop song) and gelled together by a warmth and roughness and directness that is Carla's own.
Check this out, a charming little gem of a video with commented by no less than Aidan Moffat:
Static Shore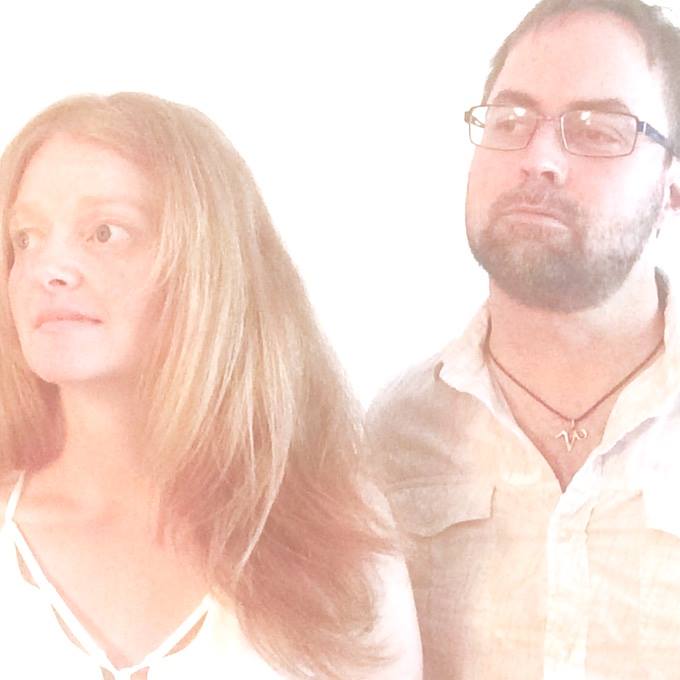 Shannon Alexander and Eric Smith hail from Seattle and together, as Static Shore, they release finest tunes combining Electronica, SynthPop, FuturePop and Indie Electronica, so far the genres. But moreover, relish in magic headphone moments when Static Shore let loose crystal clear, lush harmonies, layering, spiralling and danceable songs.
Their third EP 'Embody' has been released on August 24th 2018 and you can avail of it here.
'Sun In My Wake' is the first single that was taken from the album. Check it out here.