Great Caesar…
…found me and I am glad they did.
They hail from Brooklyn, New York, and not only are they absolutely sound people (of course I only choose the lovely people:-)) – they are hard-working performers and this shows in the reaction of their audience to the gigs! The audience is overwhelmed.
Would love to see them live in Europe but in the meantime, we must make do with their recordings. And they ain't bad either. There is a very distinctive sound to Great Caesar due to the brass section of trumpet and saxophone which heighten the sentiments of the songs with every mood they represent.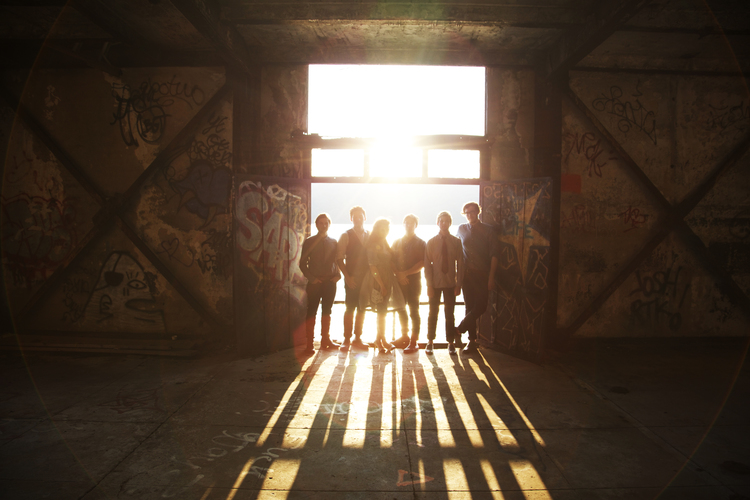 If I had to conjure a picture when listening to Great Caesar (yes, I must), it would be that of walking home in the cool night after a joyous get together with friends on a summer's evening.
But there is a wide variety of songs and well-put lyrics. Overall their music comes across so distinctive and so layered but deceptively easy sounding which is down to their touring graft.
Great Caesar cite Arcade Fire and Beirut as their musical influences and the lyrics are about love, legacy and the complexity of human relationships.
The Great Caesar are John-Michael Parker (vocals, guitar), Adam Glaser (bass), Tom Sikes (trumpet), Mike Farrell (guitar) and Stephen Chen (saxophone, also of San Fermin).
Their recordings include: "Don't ask me why" (Single) and "Great Caesar" (EP)
My personal favourite: "Still love" 
And here's a good one on YouTube, just came in: "Sharks" Contact Great Caesar: [www.greatcaesarband.com](https://www.greatcaesarband.com) Their music is on bandcamp, Spotify, Itunes and they are also on Facebook and Twitter.